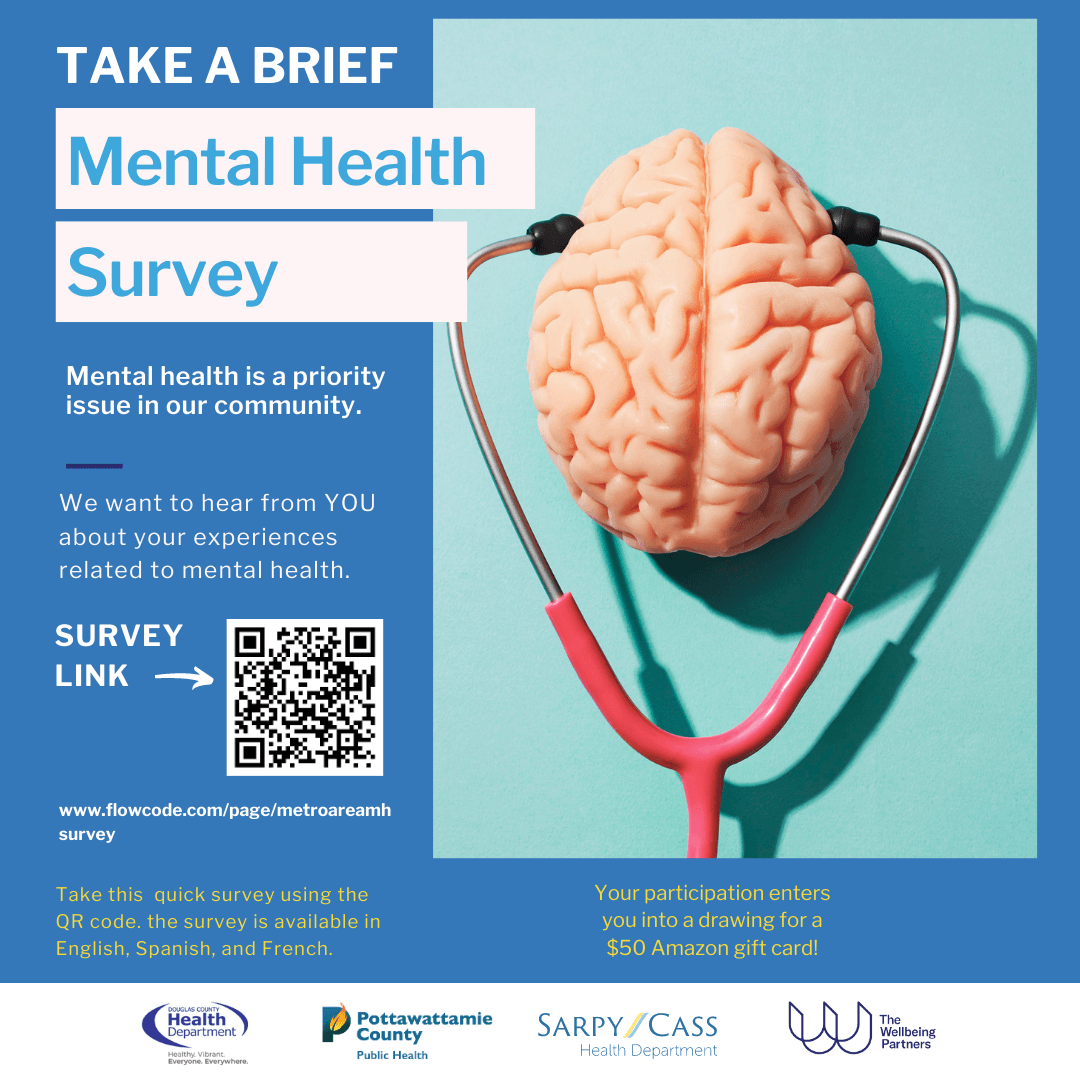 We want to hear from YOU about your experiences related to mental health. Take a brief survey to share your thoughts surrounding mental health in our region—now through December 31.
Take the survey here
We will be drawing two names from those who complete the survey to win an Amazon gift card. Please share your name and email at the end of the survey to be considered. This survey is available in English, Spanish, and French.